Two of our team members are making waves at SXSW this year. Mauricio (Moe) and Osmar, our CTO and one of our content writers, are exploring the SXSW conference to get up-to-date info on the latest tech and digital media trends. It's not all about the business end of things, though. These two know how to mix business with pleasure; they're getting a kick out of showing off their latest celebrity encounters. Though Osmar prefers to stay in the background, Moe is a Selfie King. A veteran of SXSW conventions, he is quick to record every second of it. Check out his celebrity selfies from SXSW 2015!
Dana White
Here, Moe is showing off some fierce fighting moves with Dana White, President of the Ultimate Fighting Championship (UFC).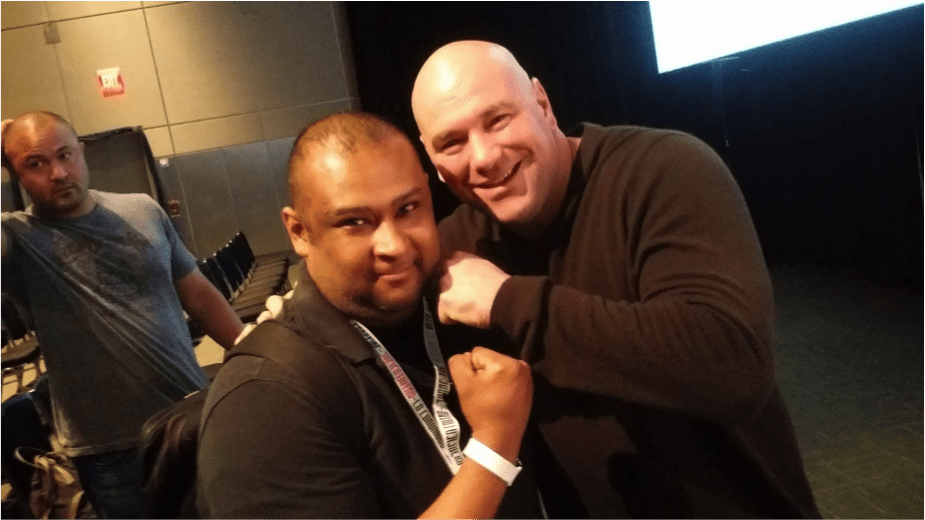 Renee Young and Jimmy Hart
Here's a selfie of Moe with WWE's beautiful on-air personality, Renee Young. Is that Jimmy Hart wearing a heart-filled sports jacket? You bet your selfie-inspecting eyes it is! That's the "Mouth of the South" himself making an unexpected appearance in this double-whammy pic of WWE stars.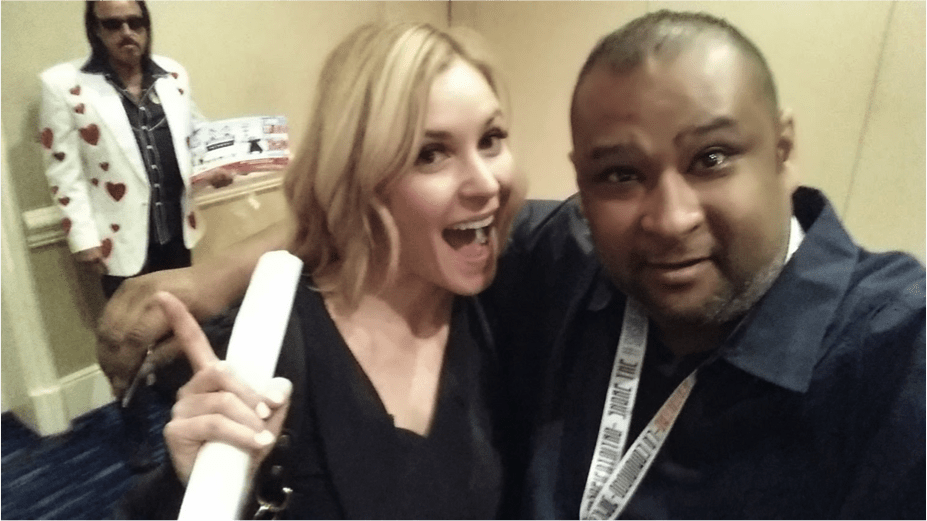 Joel McHale
Check out these two bros! Moe and the man who does it all, Joel McHale, bringing a whole new meaning to celebrity selfies. Well, not really. But it's still a pretty cool picture, and we're just a little envious of his celebrity encounters so far!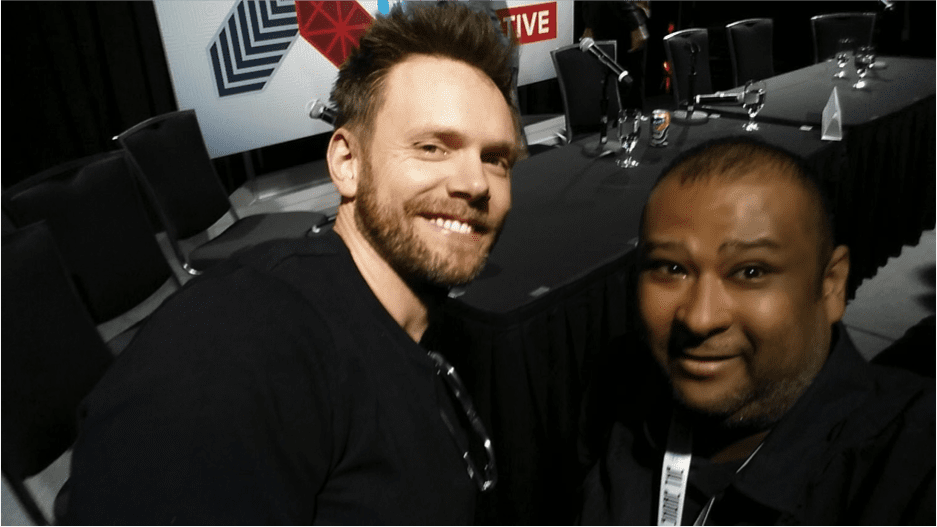 Hulk Hogan
As a die-hard WWE fan, Moe was starstruck by WWE's Hulk Hogan taking over Mashable House at SXSW! He couldn't help but show off this pic of the legend himself.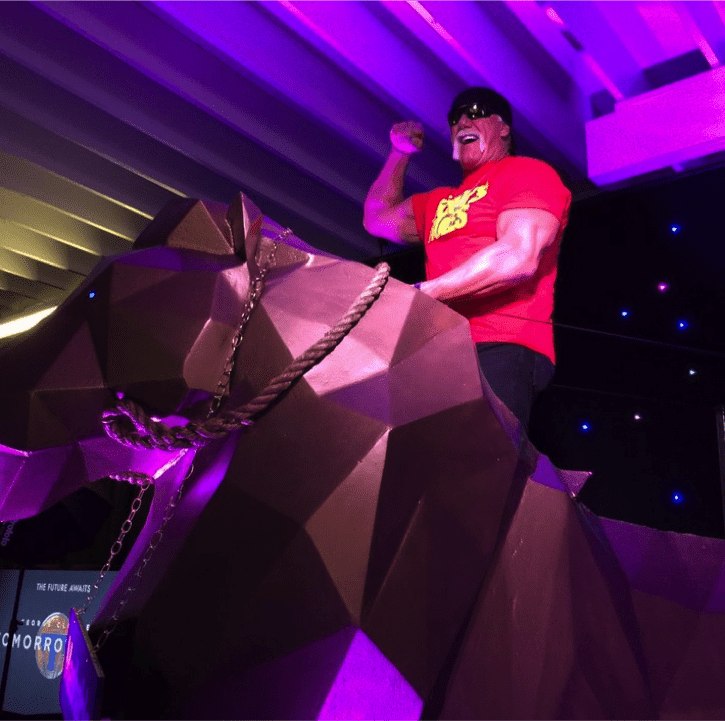 Let's Get Down to Business
Selfies aside, our team members are working hard to bring back the latest info in digital media trends so we can provide only the best services for you. Whether you're looking to kick-off a new digital marketing campaign, need a new website design, are looking to rank in SEO or simply need to raise social media awareness for your company, Imagine It Studios is on top of it all. Get in touch with us to find out how we can spice up your company's current marketing techniques into something that's modern and effective.