Portfolio
Below, you'll find just a few of the clients we've proudly worked with. Each is unique and offer services tailored to specific markets. See who they are, the services they offer and explore the work we've done for them. If you like what you see and are ready to join the club, then we want to hear from you.
Delia's Specializing in Tamales has been in the business of crafting some of the most delicious tamales in the Rio Grande Valley for almost 30 years. What started as a very small business has transformed into a restaurant chain with a household name. Recently, Delia's decided to take their success to the next level with a new e-commerce website. This was done to sell their delicious tamales nationally. Our team at Imagine It Studios created a stunning website and combined it with relative SEO, accounts across different social media platforms, and a content marketing campaign.
Projects
Services
E-Commerce Website Development
Website Hosting and Maintenance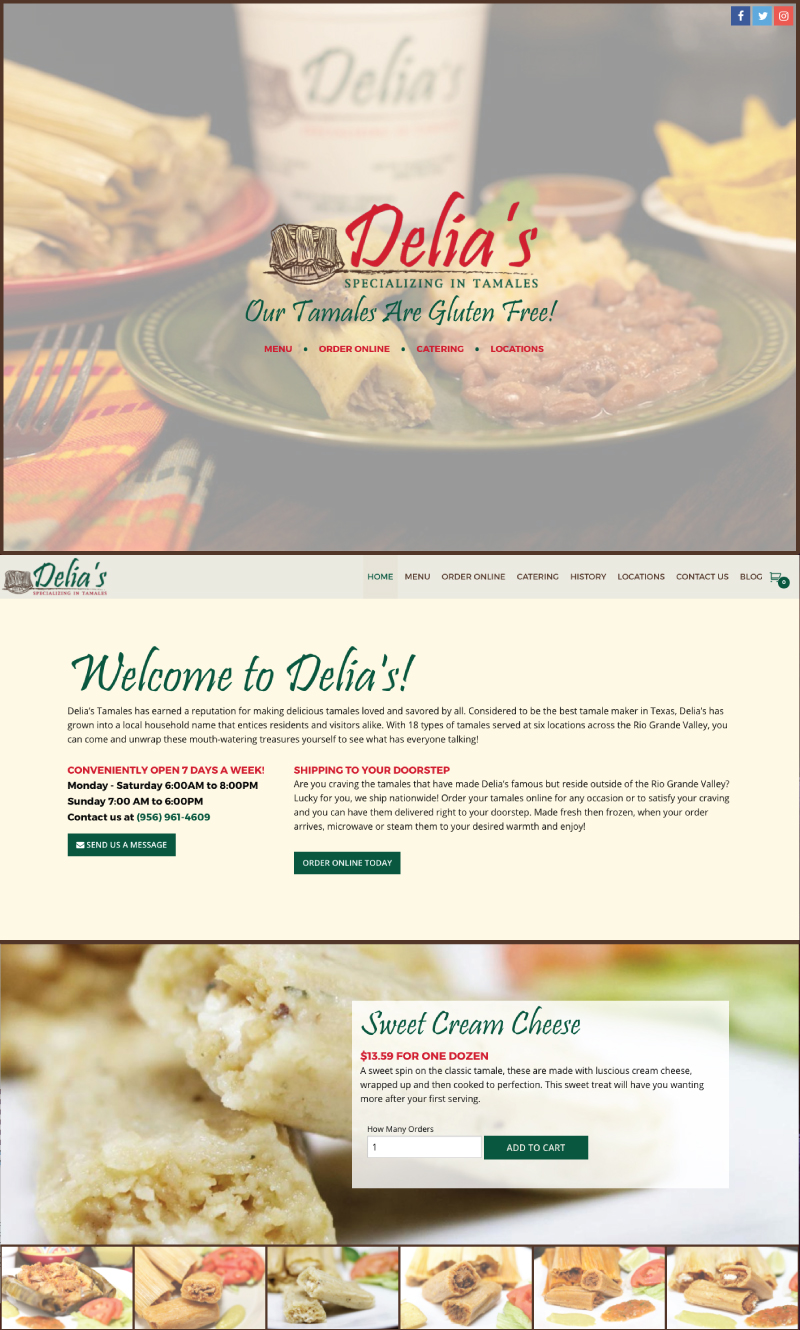 When you think of the best Mexican food in South Texas, you think of Taco Palenque. When Taco Palenque needed the help of the best digital marketing agency in McAllen for a website, they thought of us. For a digital marketing campaign as loud as their flavors, we went right to work. Aside from delivering on our end by creating a site that's now surely the talk of the town, we also continue to update it as needed. Website maintenance is just another service we offer in addition to web design. Upon creating and maintaining their website, we ensure that Taco Palenque is as big in the digital world as it is in the real one!
Projects
Services
Website Hosting and Maintenance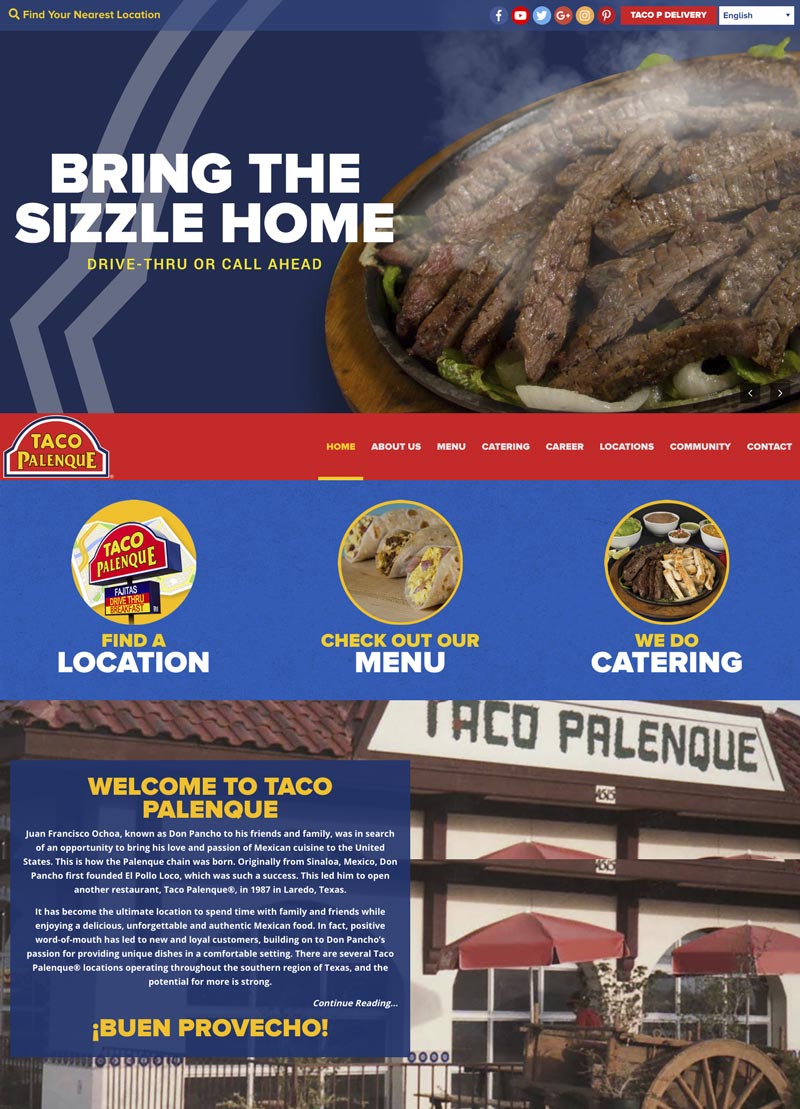 Valley Federal Credit Union (VFCU) is a progressive, family-oriented and member-owned financial institution with locations in Brownsville, Harlingen and Raymondville. Imagine It Studios came in to help redesign their website to make it easily navigable and attractive. We've also helped boost their rankings in search engines using SEO. In addition to this, we've also assisted in developing multi-platform social media accounts to help engage potential members. We took our efforts one step further by developing content marketing campaigns designed to push their services to existing members while recruiting new members as well.
Projects
Services
Website Hosting and Maintenance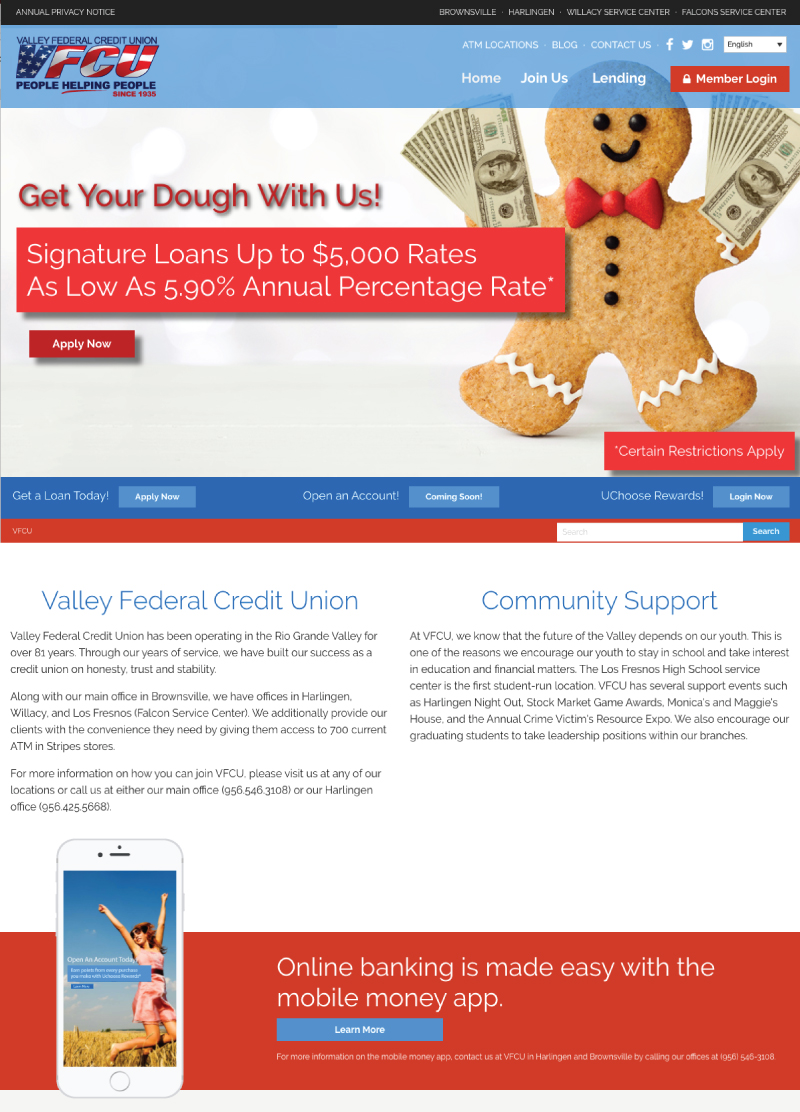 Created to show Valley natives and visitors alike the greatness of the City of McAllen, Explore McAllen is one of our most popular clients. From the beginning, this client had a very clear vision of what they wanted – and Imagine It Studios helped bring it to life. In addition to designing a beautiful new website that is user-friendly, we also help by adding SEO terms within all content that we create to help with our and their marketing campaigns. Tie these with our social media marketing efforts and you have yourself an unstoppable force that embodies Explore McAllen perfectly.
Projects
Services
Web Application Development
Website Hosting and Maintenance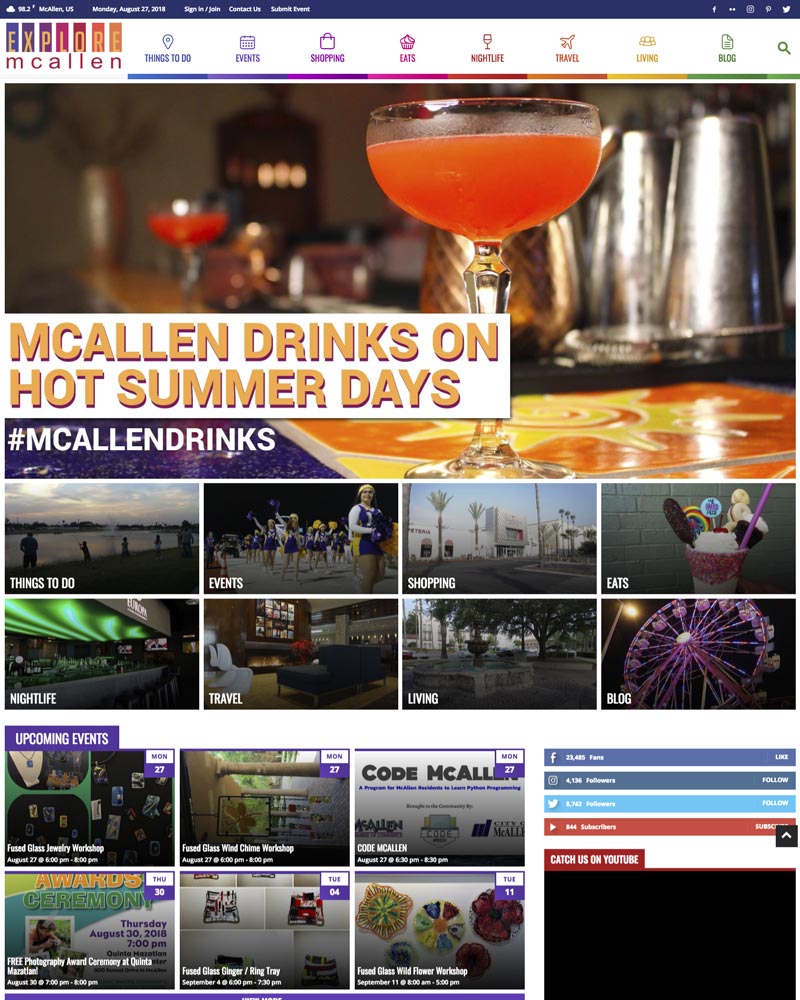 With over 100 years of combined experience, the team at Shepard Walton King Insurance Group needed a website to highlight their expertise to the very last detail. Aside from creating an easily-navigable site, we made sure to include their history and all of their services. SEO is a huge part of what we do for Shepard Walton King. By adding keywords within all pieces of written content, we help keep their rankings high in search engines. We also provide social media marketing campaign that have helped drive more traffic to their website.
Projects
Services
Website Hosting and Maintenance